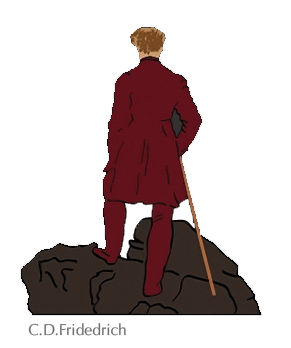 I am a generation in which success is displayed above, and failure, and therefore is the domestic shortage of
equality, not more - as in 1970érne - something we dare talk about openly.
/.../
In my generation we have not discussed. We cultivate a consensus, and if we are not all in agreement, we will keep a tooth for heavy.
Julia Lahme Brandings expert born 1977 Politiken April 1, 2012
My two dearest friends, René and Ricki - which by the way never met each other -
beloved death and feared life. Both were obsessed by the fear of being insane,
if they remained alive. While they seemed quite willing and able to enjoy this life of sweetness ......
Klaus Mann 'Watershed report on a life'.
The clear sky have made itself at an angle against the wall.
It is as a request to the empty.
And the empty turn his face against us
and whispering
'i am not empty, I am open'

Tomas Tranströmer
Vermeer For living and dying
The truth is on the ground
but no one dare to take it.
The truth lies on the street.
No one makes it to his.

Tomas Tranströmer
Air Mail For living and dying
I carry in my shadow
as a violin
in its black box.

Tomas Tranströmer
Sørgegondolen April og stilhed